OUR CLIENTS ARE AMAZING.
Adventurous. Inquisitive. Unique. Three simple words that sum up the UK's leading outdoor multi-activity day camp for children aged 3 – 16. With a management team that lives and breathes the ethos of the brand, an adventurous creative re-brand was required for this exciting, high-growth company, whose sustainable and child-centered ethos is really changing the face of children's holiday camps.
WE

DELIVER

.

Creative
Website
Branding
Tone of voice
Social
E-commerce             
Business presentation
Website
To accompany the exciting re-brand, an engaging and informative site was needed. With booking facilities integrated and the introduction of a e-commerce functionality, the new website is not only fit for purpose, but content-rich, engaging and 'bursting with adventure'!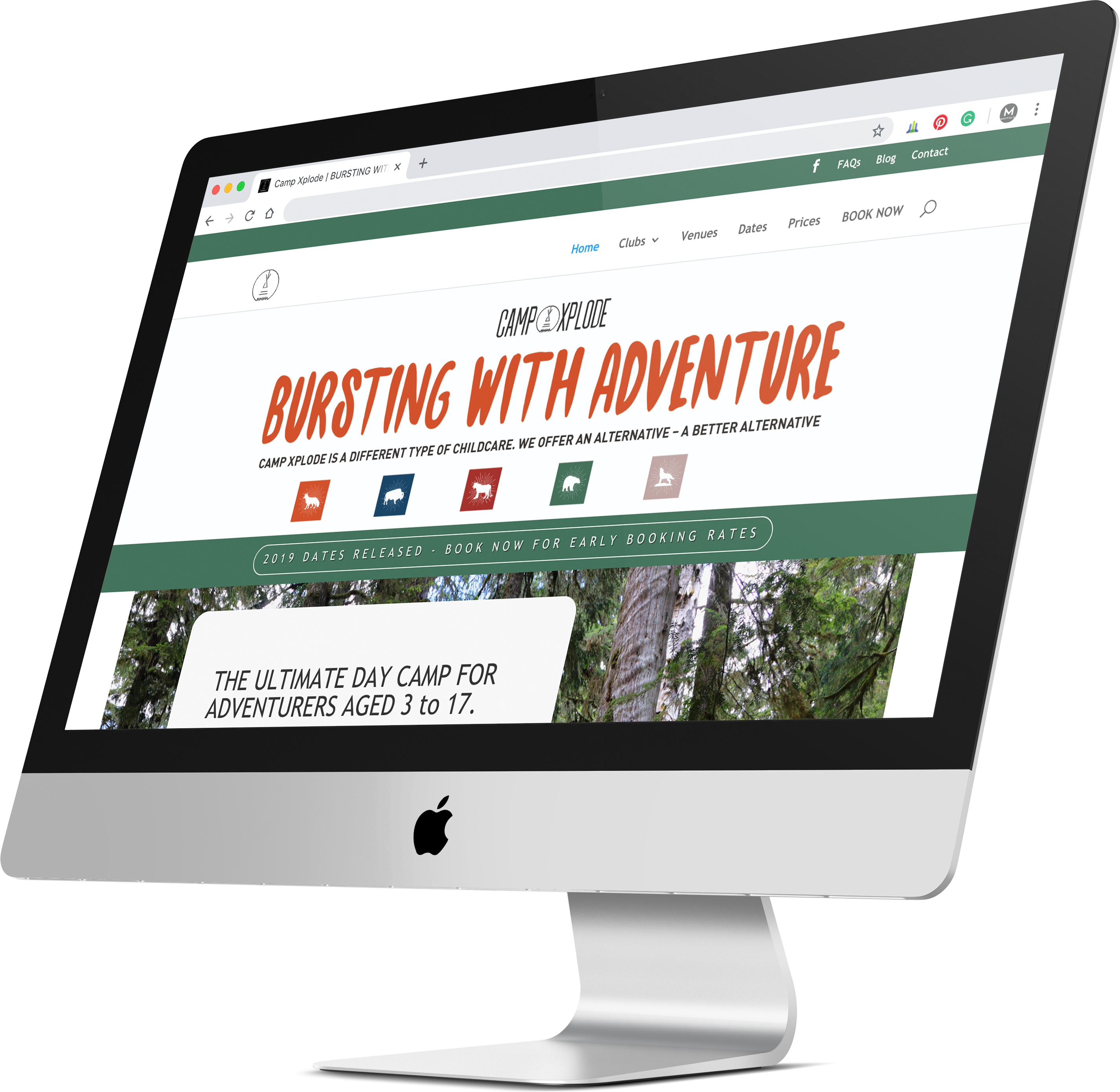 Brand guidelines + Tone of voice
It's not what you say, it's how you say it. We created Brand Guidelines and a TOV document to re-position the Camp Xplode brand in line with its biggest asset; the company's core values. 
Digital
Digital and social activity keep the parents and children engaged and up-to-date with their children's progress at camp. The conversation starts here. And what a fun one it is!
Presentation
You never get a second chance to make a great first impression. So when presenting to award panels and stakeholders, the Camp Xplode team needed presentation documents that impressed and informed effortlessly. Job, done.