OUR CLIENTS ARE AMAZING.
we've been delighted to have the pleasure of working with Equinox Kombucha. Working on a deep dive contract basis with the incredible team at Equinox Kombucha to embed ethical, regenerative principles into the DNA of the marketing of this fast growing, craft organisation and to manage their own brand e-commerce offering. 
WE DELIVER

.
Social Media
Digital Ad Campaigns                                Micro Influencer Marketing
Videography 
PhotographyMonthly
Monthly newsletter

Social
Across Facebook, Instagram, Twitter and Snapchat, we have planned, created and posted all of the brands social media as their retained social media agency since the start of 2020.
Micro Influencers
Influencer sourcing and management was a key part of the social strategy. Creating a weekly 'Wellbeing Wednesday' slot as a way to introduce the influencers on IGTV channel.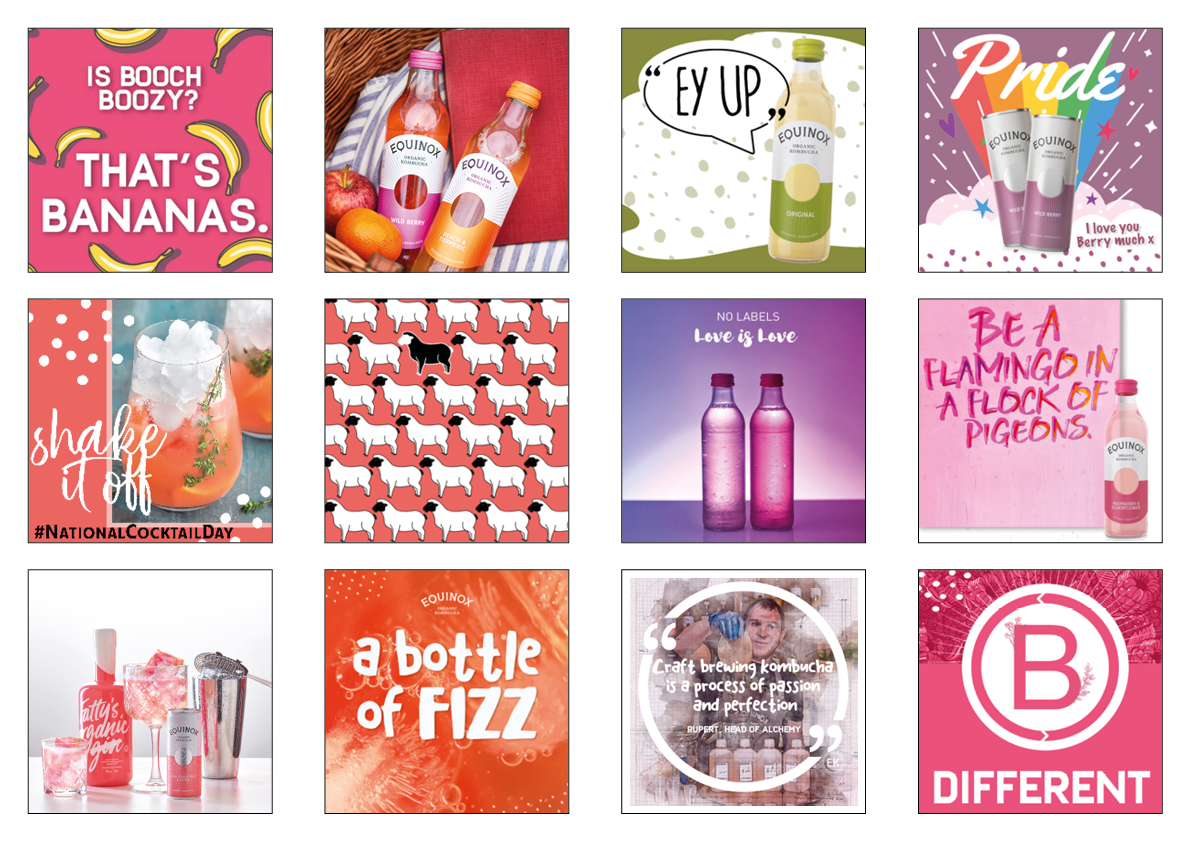 PHOTOGRAPHY AND DESIGN
The Equinox story visualised. Bright colors or dark and raw. A photo reflects the identity of the sender. Not only what is in the picture, but also the style of photography. Together with the team at Equinox we chose the right style, we devised a plan to tell the whole visual story, in photography and design!
Film + Animation
From videography and photography for all the brands major communications, to engaging animations for both social media and digital advertising campaigns, we are entrusted to capture the excitement and ethics of this fast paced and growing brand..